Fusion Arts proposes two kinds of LED shows: LED Circus Acts and LED Circus Shows
For corporate event shows and special event shows, Fusion Arts offers a variety of high-impact LED circus acts. For city events and festivals, Fusion Arts offers a variety of theatrical LED circus shows.
Under the impetus of Srikanta Barefoot, former Cirque du Soleil performer, our LED shows are of a unique quality. Drawing upon the fundamentals of dance and theatre, our LED shows are much more than a visual demonstration of technique.
Directors Srikanta & his classically trained partner Jen are pioneers of dance-based fire dance, an approach to fire & LED juggling performance which emphasizes full body movement, stage presence & musicality.  
Unique props make for unique LED circus shows
Our LED circus shows feature an ever-growing variety of unique LED juggling props like the LED Cyr wheel/ Pixel Cyr wheel, LED square, LED cube, LED skirt… Far from the cold ambiance of most LED juggling shows, our LED circus shows are full of warmth, elegance & emotion.
Our LED jugglers perform in France, Europe & beyond
Featuring Europe's top fire performers and fire dancers, Fusion Arts presents fire shows at events in France, Europe & beyond.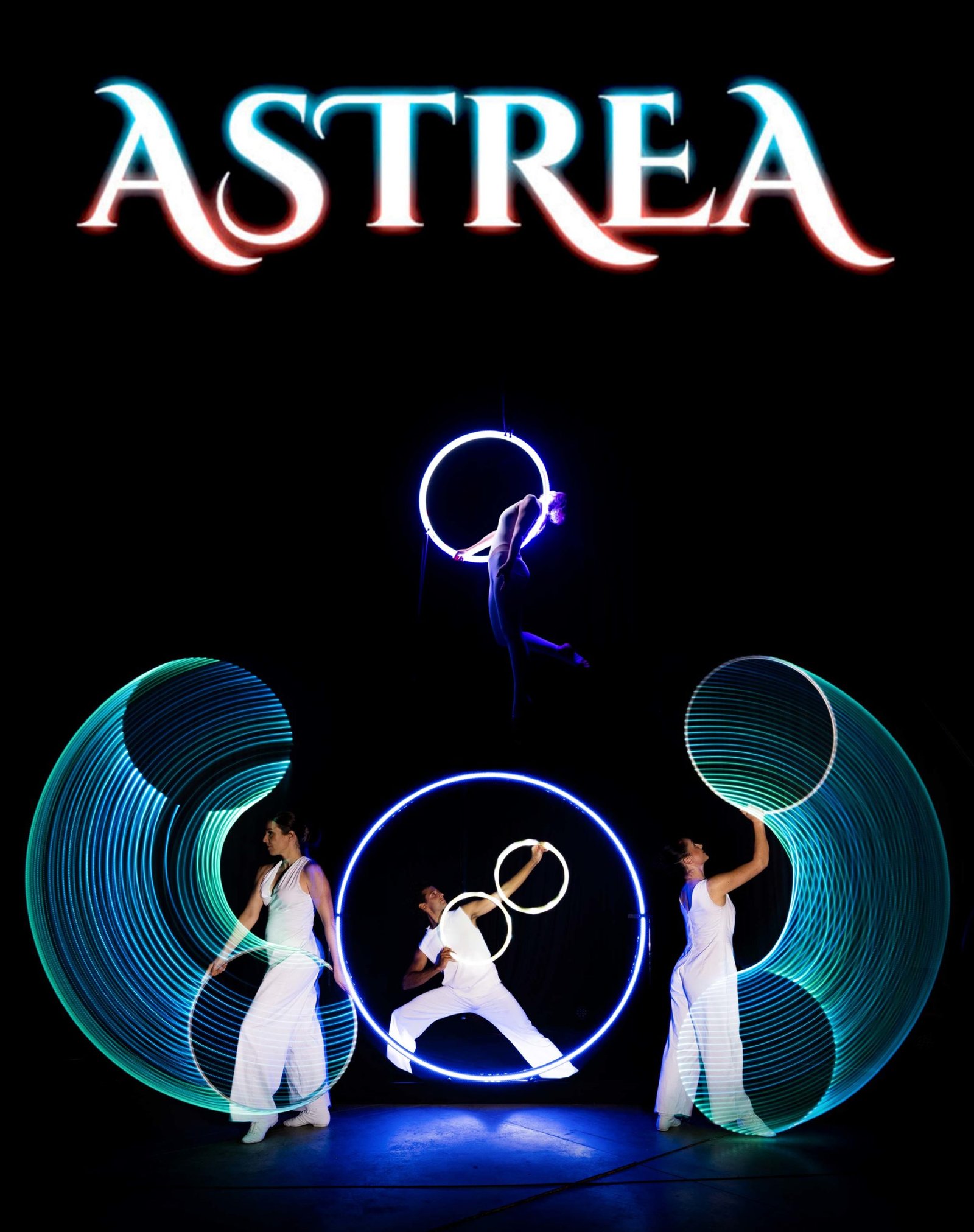 LED Circus Show with options for LED Cyr Wheel & Aerial Performance
2 or 4 Artists
Discover Astrea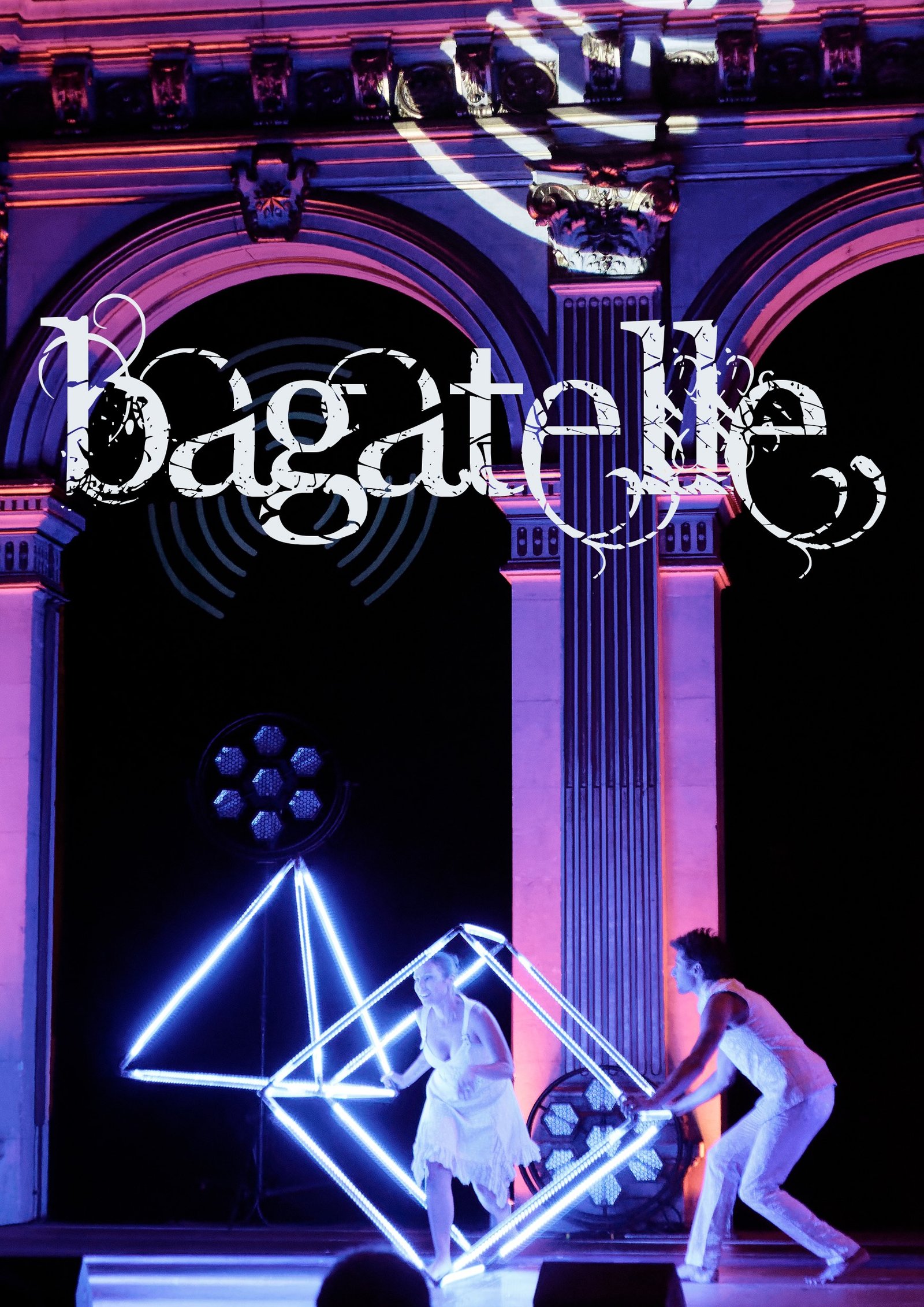 Red carpet animation, stage performances and walkabout entertainment
1 to 8 Artists
Discover Tapis Rouge
The Circus Company Fusion Arts offers a wide range of contemporary circus shows and entertainment such as stage shows, outdoor shows, shows for the general public, private shows, company shows, and special event shows.
Our fire circus show and led circus show company offers shows and entertainment for all types of cultural and festive events such as town parties, inaugurations, fairs, product launches, festivals, Christmas trees, conferences, cocktail parties, weddings, birthdays , bar mitzvah and bar mitzvah, hanukkah festival of lights.
Our wide range of artists (fire performers, fire dancers, fire jugglers, led jugglers, circus artists, dancers, circus acrobats), allows us to create your ideal show: fire circus shows, led circus shows, circus shows or special entertainment with pixel poi logo reveal.
Our fire circus show and led circus show company performs in all regions of France:
Auvergne-Rhône-Alpes, Burgundy-Franche-Comté, Centre-Val de Loire, Grand-Est,
Provence-Alpes-Côte-D'azur (PACA), Corsica, New-Aquitaine, Ile-de-France,
Occitanie, Hauts-de-France, Pays-de-la-Loire, Brittany and Normandy.
The company Fusion Arts-Spectacles of Fire and Light regularly performs abroad:
In Europe :
Germany, Austria, Belgium, Bulgaria, Cyprus, Croatia, Denmark, Spain, Estonia, Finland, France, Greece, Hungary, Ireland, Italy, Latvia, Lithuania, Luxembourg, Malta, Netherlands, Poland, Portugal, Czech Republic, Romania , Slovakia, Slovenia and Sweden.
And in the rest of the world such as:
United States, Canada, Guyana, Brazil, Morocco, Dubai, Qatar, Turkey, India, Thailand, Cambodia, Malaysia, Indonesia, China, Hong Kong, Taiwan, South Korea