Attend one of our upcoming fire dance workshops & retreats!
We currently teach an annual retreat in Oahu Hawaii each February. For more information about our upcoming fire dance workshops & retreats, check out the event page of our 2023 staff & poi retreat in Oahu Hawaii!
FEBRUARY 19-25 2023
POI, STAFF & THE FUNDAMENTALS OF CONTEMPORARY FIRE DANCE
We offer two types of Fire Dance Retreats:
Fire Dance & Flow Retreat:
WHERE: Oahu Hawaii USA
WHEN: Each February
WHO: Instructors Srikanta, Jen & special guests
WHAT: Poi, Staff & the fundamentals of contemporary fire dance
This is the most relaxed of our retreats & focuses on flow, adventure, play and discovery. We still maintain a solid curriculum.  It's a fun way to immerse yourself in contemporary fire dance.  
Choreographic/ Act-building Fire Dance Retreat:
WHERE: LOOKING FOR A NEW LOCATION IN FRANCE/ SPAIN/ EU
WHEN: TBC in late April/ early May
WHO: Instructors Srikanta, Jen & special guests
WHAT: Hula Hoop, Poi, Staff, Double Staff, Dragon Staff, Swords…
The Act-Building Fire Dance Retreat is our most intensive retreat format. It is designed to assist artists with creating & perfecting their own acts or shows.  The retreat explores intermediate & advance contemporary fire dance concepts & techniques and includes daily fire dance workshops, theatrical workshops & assisted creation time with seasoned pros.
Learn to Fire Dance with with an experienced & talented team!
Srikanta (ex Cirque du Soleil) has conceived a contemporary style of fire dance which fuses fire manipulation with full-body movement and dance. With 15+ years experience teaching, he's developed his curriculum with hundreds of students in Poi, Staff, Double Staff, Sword, Double Swords, Partner Poi & Partner Staff.  Srikanta has created an instructional video series on dancing with the fire staff.
Since 2011 Jen has been an integral part of Srikanta's teaching.  As a teacher with a background in classic dance, she continues to help create and refine both their dance-based style of fire dance and the way it is taught.

Learn, Play, Discover & Unwind! The Fire Dance & Flow Retreat on the beautiful Hawaiian island of Oahu combines poi &
Read More »
INSTRUCTIONAL VIDEO SERIES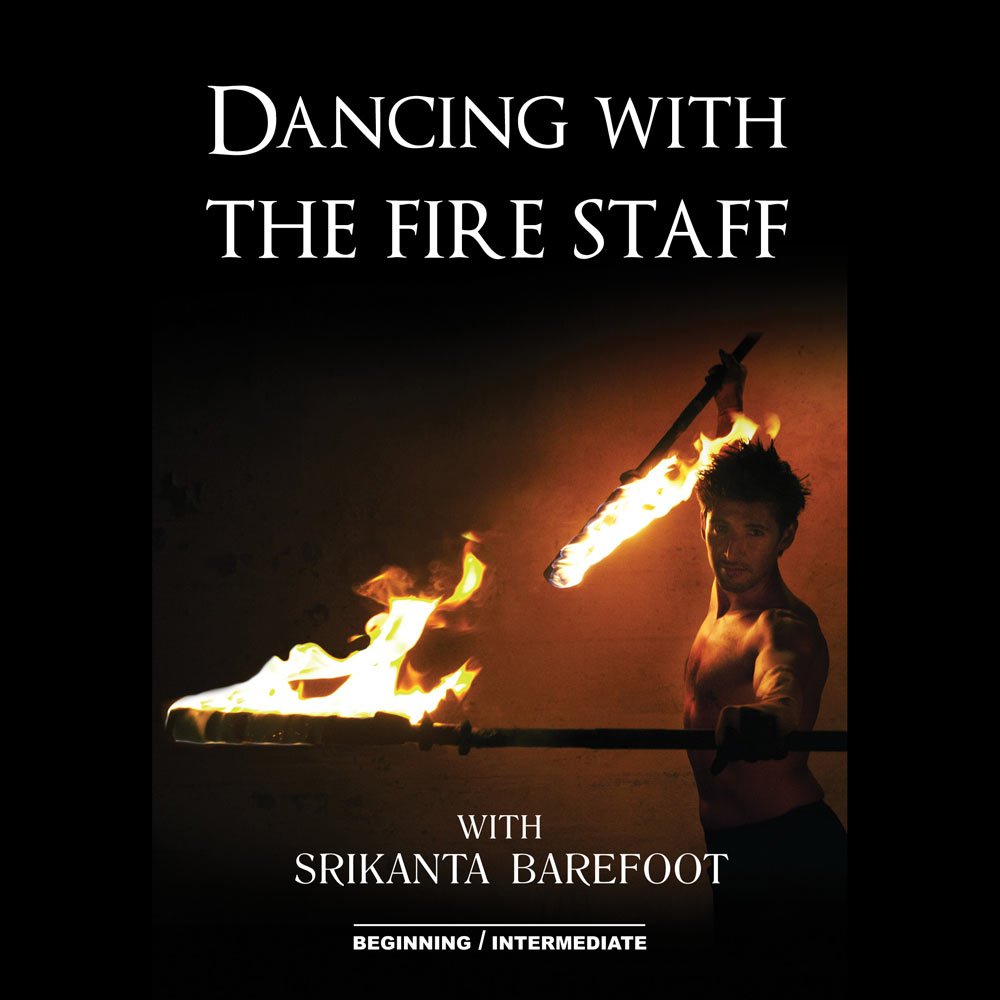 Learn to fire dance with ex Cirque du Soleil Fire Dancer Srikanta Barefoot. Over 165 minutes of video! Instruction, inspiration and fun! Learn More…
5% DISCOUNT ON PYROTERRA LIGHTTOYS: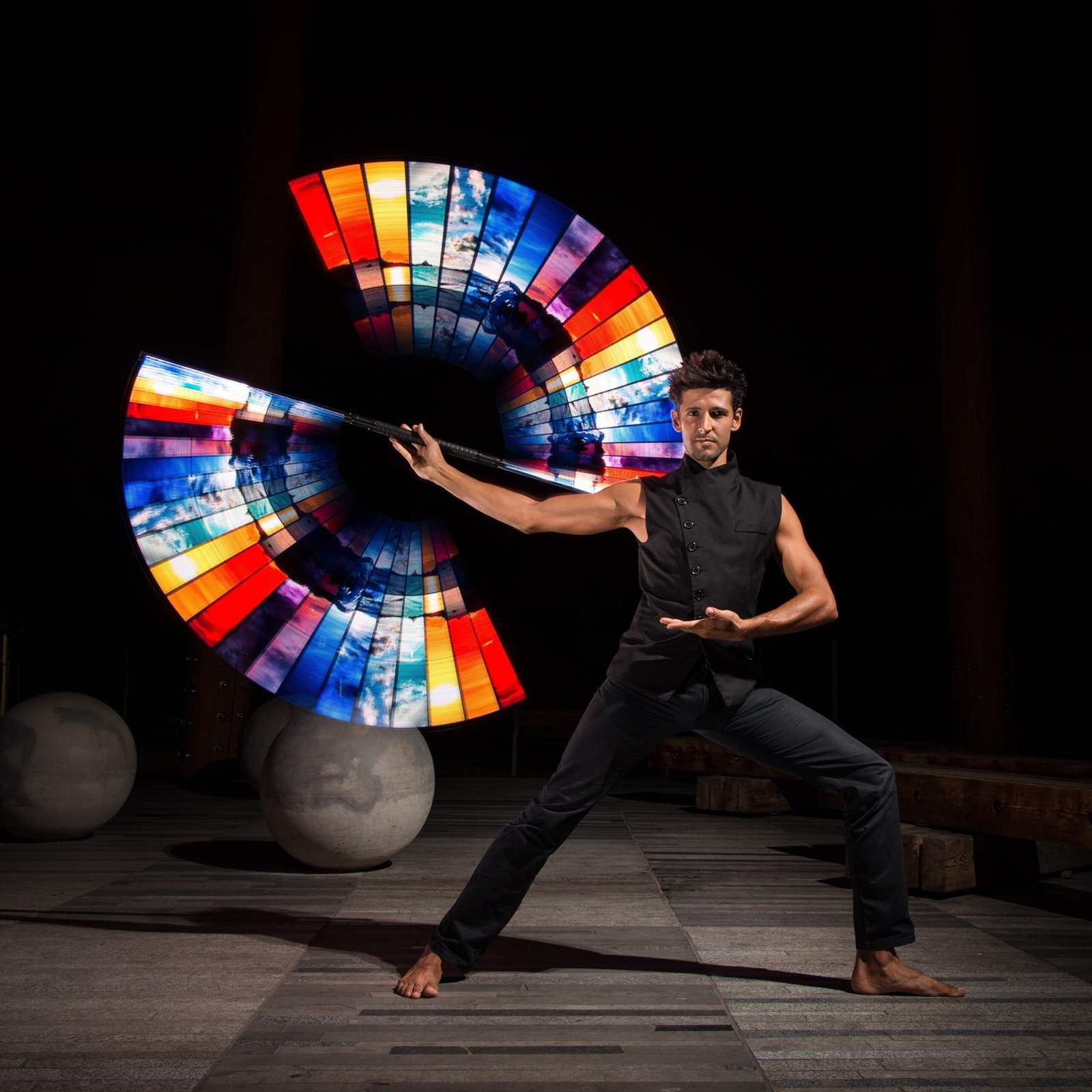 We highly recommend Lighttoys LED Props & Visual Poi. For a 5% discount, visit the Lighttoys website & use our lighttoys promo code: fusionartsandlighttoysrullezz