WE OFFER TWO ANNUAL FIRE DANCE RETREATS
Dance-Based Fire Dance Retreat
WHERE: Sommières France
WHEN: Each April
WHO: Instructors Srikanta, Jen & special guests
WHAT: Poi, Staff & the fundamentals of dance-based fire dance
The Dance-Based Fire Dance Retreat is our most intensive retreat format. It is designed to assist artists with creating & perfecting their own acts or shows.  The retreat explores intermediate & advanced dance-based fire dance concepts & techniques and includes daily fire dance workshops, theatrical workshops & assisted creation time with seasoned pros.
The 2023 Event is currently sold out!  
Register early & join us in April 2024!
Fire Dance & Flow Retreat
WHERE: TBC
WHEN: TBC
WHO: Instructors Srikanta, Jen & special guests
WHAT: Poi, Staff & adventure!
This is the most relaxed of our retreats & focuses on flow, adventure, play and discovery.  Anyone who wants to discover fire dance and improve their technique is welcome to attend!  The event is a blast and allows us to enjoy practicing our art with a fun group at pristine beaches, mountains and waterfalls.  
We are ever in search of new locations to hold this event and could use your help! If you know a suitable venue for hosting one of our fire dance retreats, don't hesitate to contact us. Past locations include Costa Rica, Bali, Stromboli & Hawaii.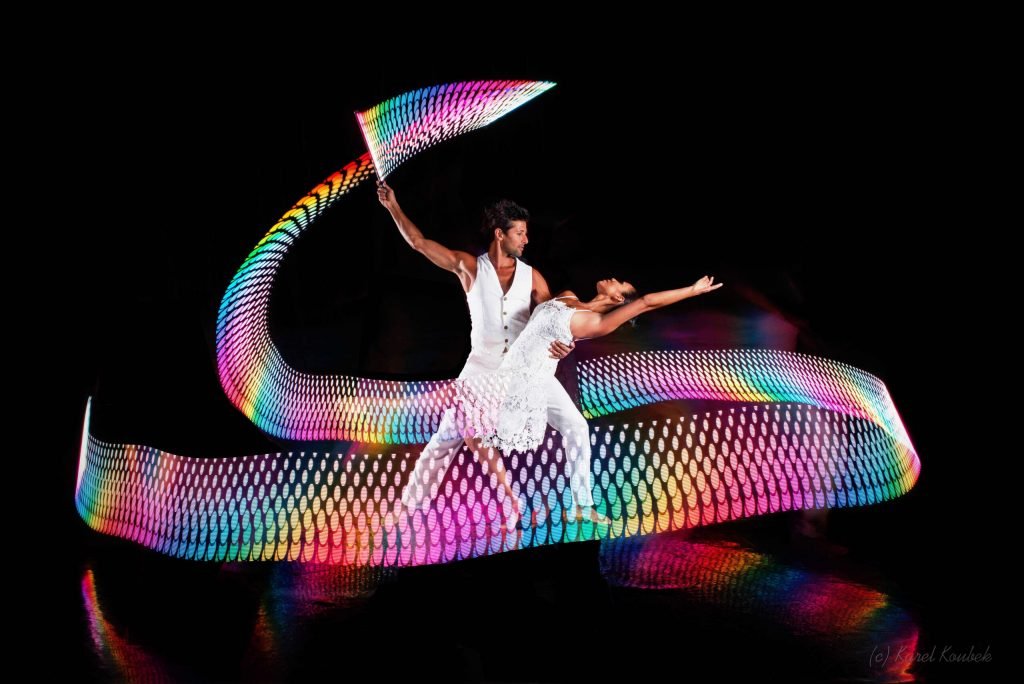 Srikanta (ex Cirque du Soleil) has conceived a dance-based fire dance which fuses fire manipulation with full-body movement and dance. With 15+ years experience teaching, he's developed his curriculum with hundreds of students in Poi, Staff, Double Staff, Sword, Double Swords, Partner Poi & Partner Staff.  Srikanta has created an instructional video series on dancing with the fire staff.
Since 2011 Jen has been an integral part of Srikanta's teaching.  As a teacher with a background in classic dance, she continues to help create and refine both their dance-based style of fire dance and the way it is taught.
"The Fusion Arts Fire Dance Retreat in Oahu has been life changing for me. Never have I had such a magical experience, and Oahu is a one of a kind place to host such a fantastic event! What a gift to share with such incredible and motivating people."
Chris (Oahu – 02.2022)
"It was great fun.  Best holiday ever!"
Matt (Stromboli – 2015)
"I went last year and this was such an amazing time! Be prepared to work hard and learn tons! Srikanta is a fantastic teacher!"
Jennifer  (Costa Rica – 2012)
"Thank you for a great event and all your energy you spent in my improving.  I enjoyed every single minute and wish I could stay much longer."
Suzanna (Stromboli – 2015)
INSTRUCTIONAL VIDEO SERIES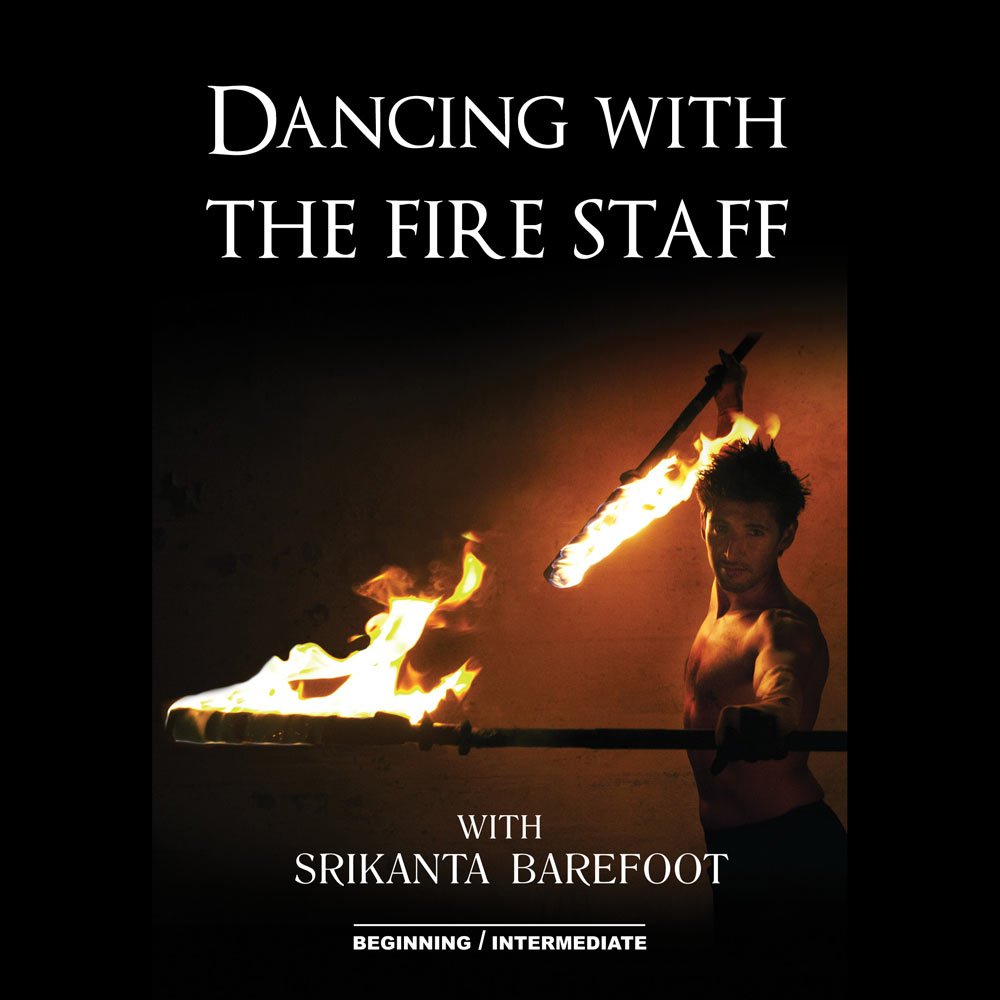 Learn to fire dance with ex Cirque du Soleil Fire Dancer Srikanta Barefoot. Over 165 minutes of video! Instruction, inspiration and fun! Learn More…
5% DISCOUNT ON PYROTERRA LIGHTTOYS: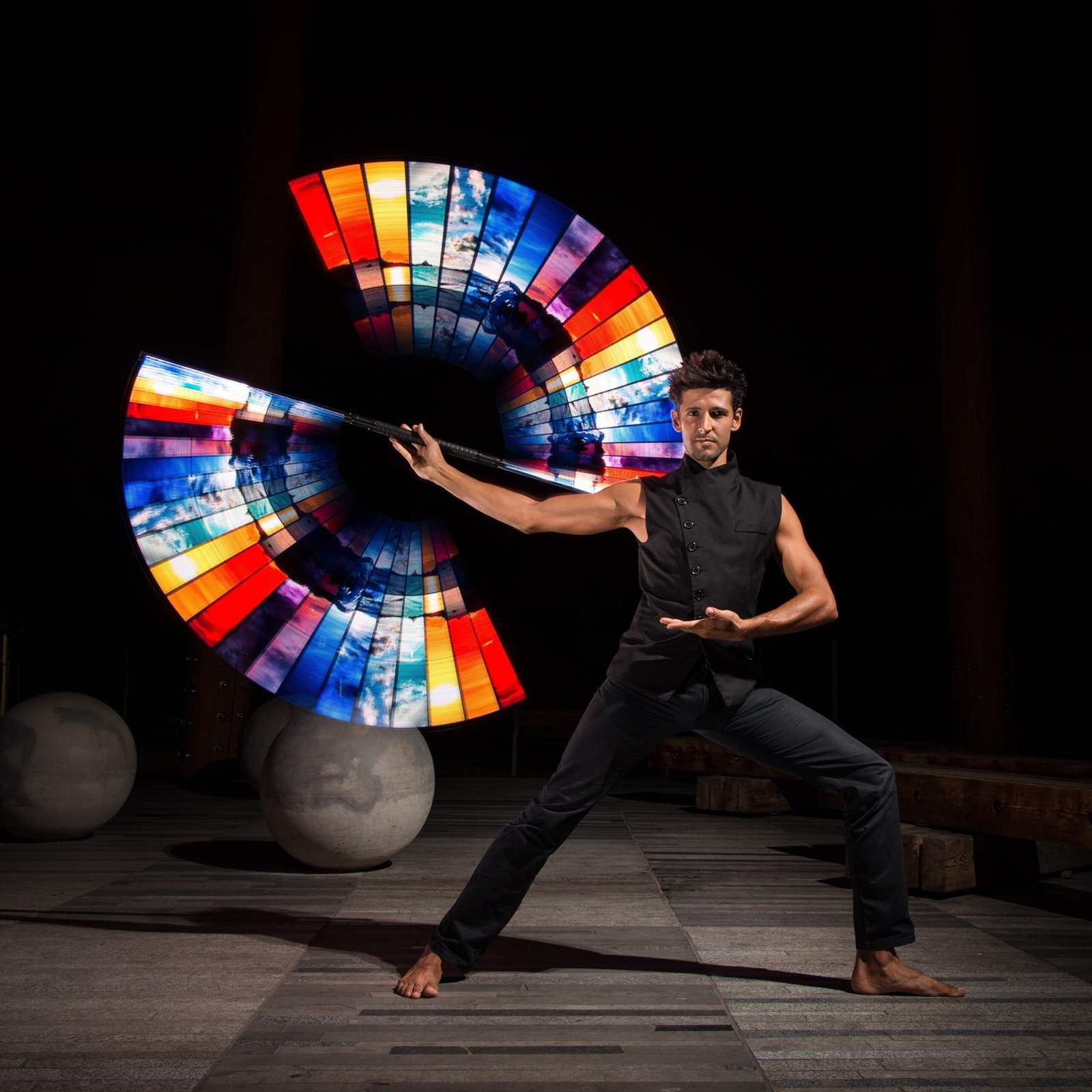 We highly recommend Lighttoys LED Props & Visual Poi. For a 5% discount, visit the Lighttoys website & use our lighttoys promo code: fusionartsandlighttoysrullezz