Eclipse fuses the daring and grace of the Cyr wheel with the majesty of fire in this poetic and unique fire Cyr wheel act.
About this Specialty Act:
Srikanta is one of 3 fire performers to succeed in creating a circus act with the fire Cyr wheel (along with David Matz and Sarah Moser- Las Vegas USA).  Srikanta's act boasts the biggest flames and the longest burntime.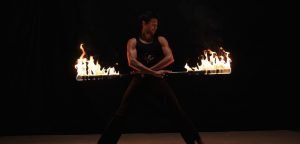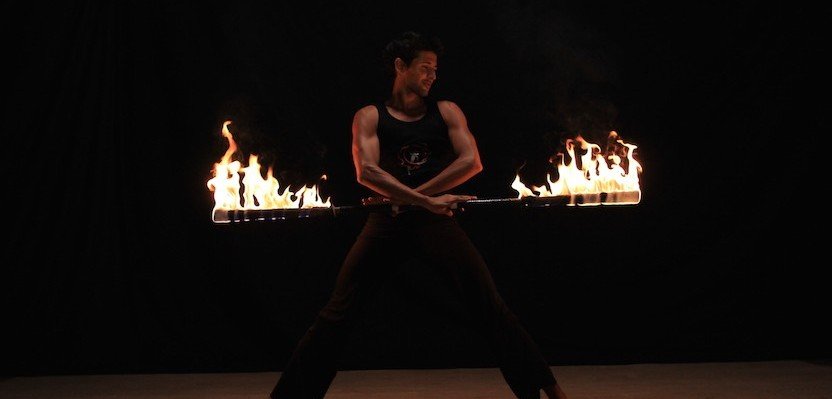 This fire show is often booked along with Dancing Fire, Srikanta's solo fire juggling act. This way clients enjoy two unique fire circus acts performed by an ex Cirque du Soleil Artist while saving on transportation & accommodation fees.
1 Artist / 4 minutes / Exterior & Interior
Featured in this fire Cyr wheel show: Fire circus act featuring fire Cyr wheel performance with ex Cirque du Soleil fire performer Srikanta Barefoot
Ideal stage dimensions: 8 m deep x 8 m wide
Ideal security dimensions: 10 m deep x 10 m wide
Type of event: Corporate event shows, private event shows, special event shows, award shows…
*The acrobatic performance with the fire Cyr Wheel requires special flooring.  Technical Rider available upon request
OUR OTHER FIRE CIRCUS ACTS: