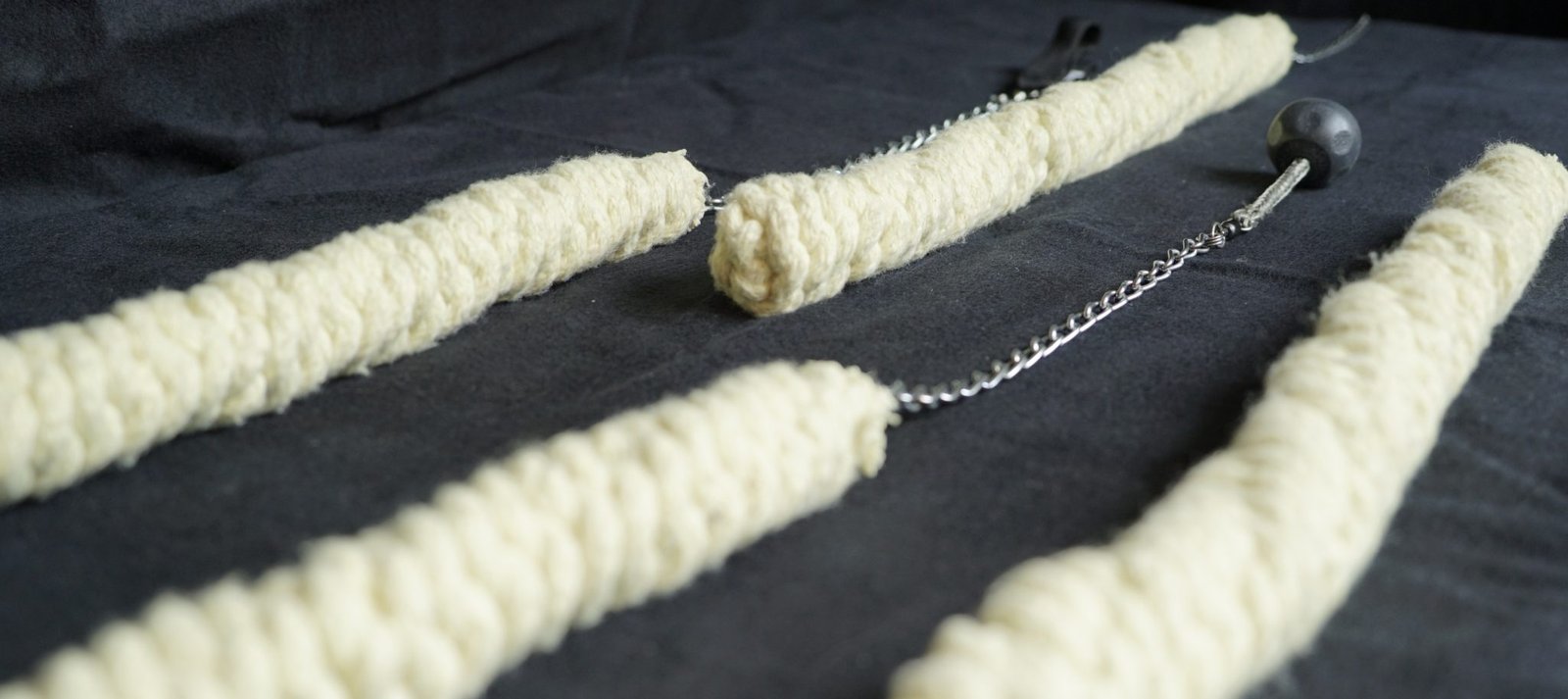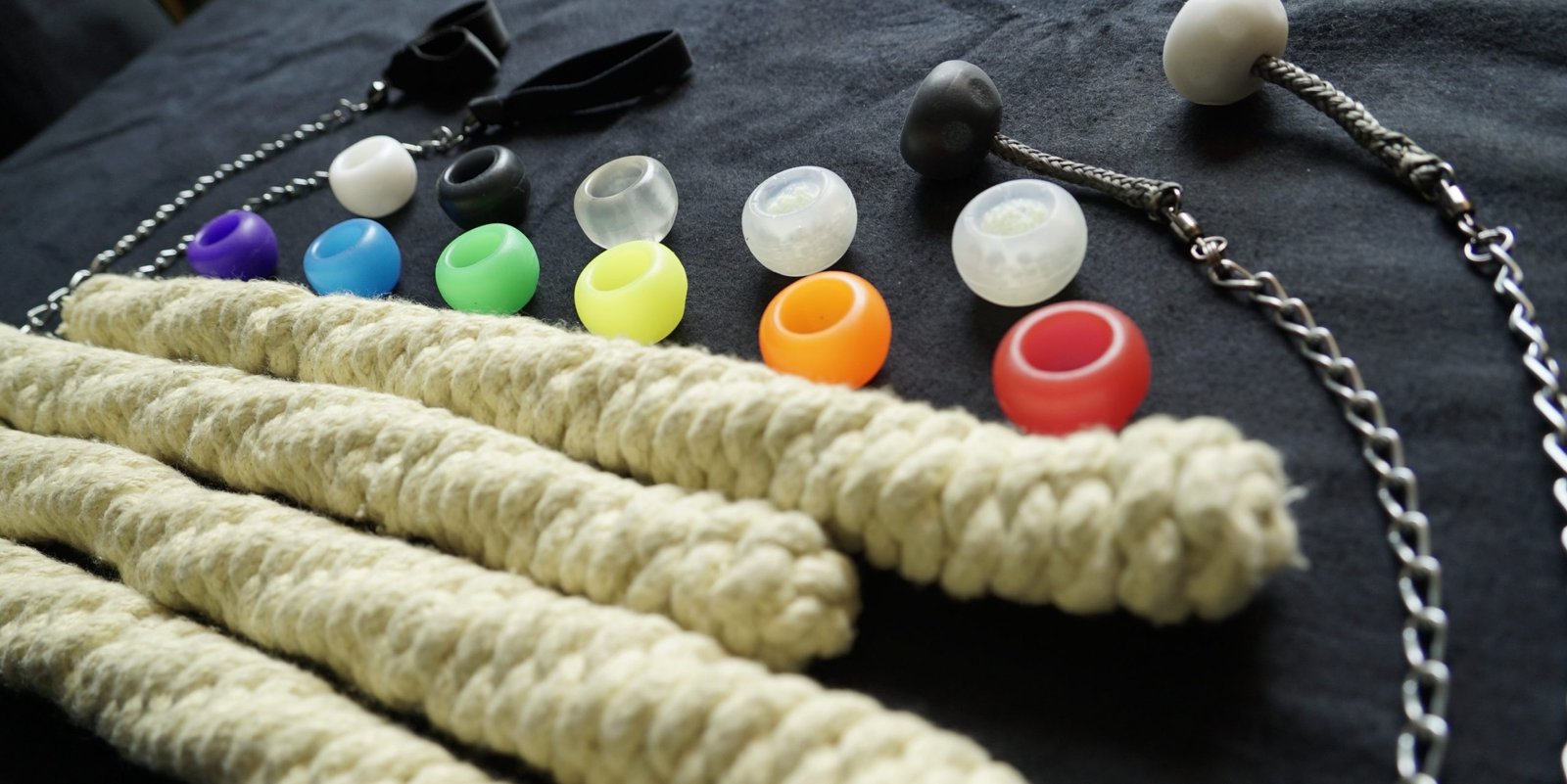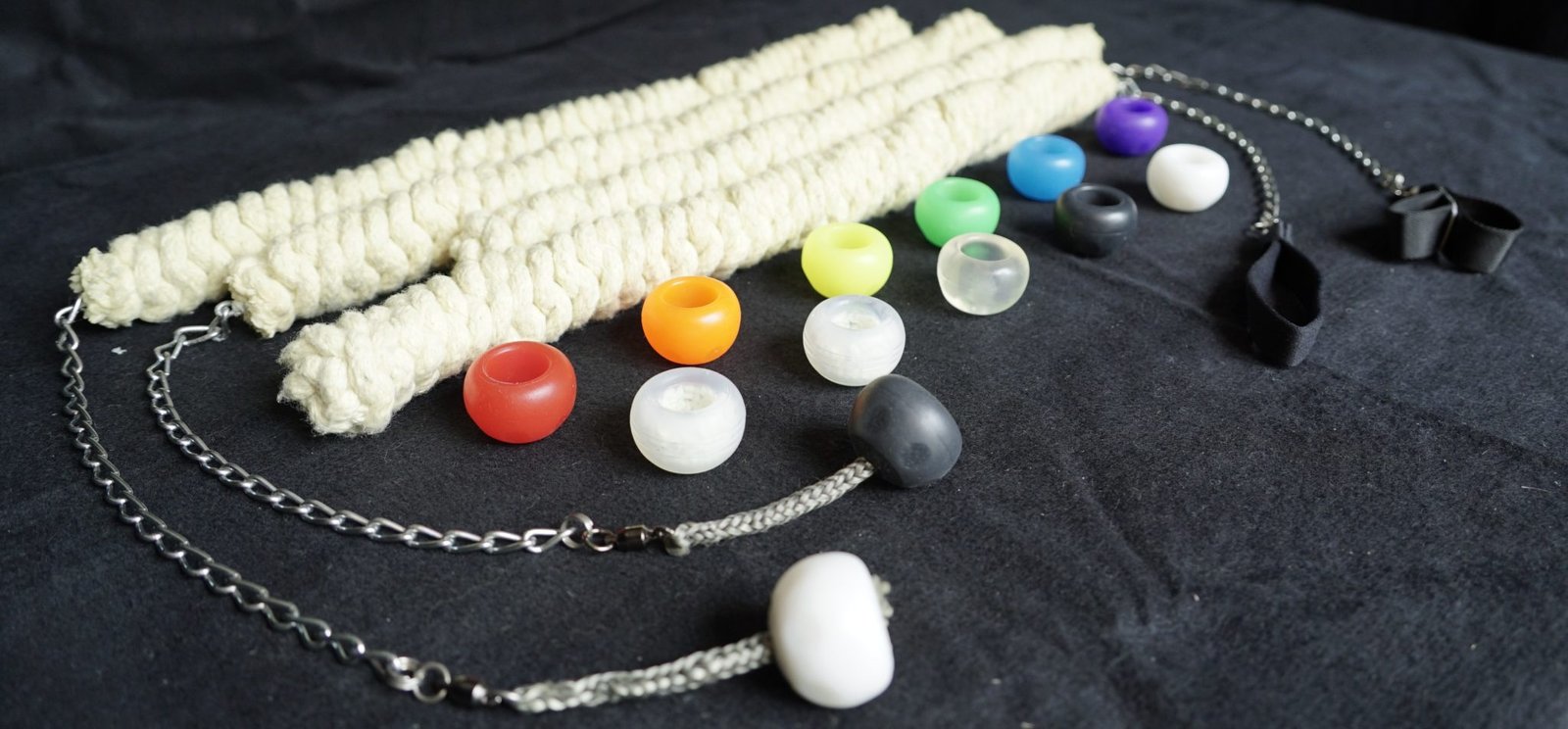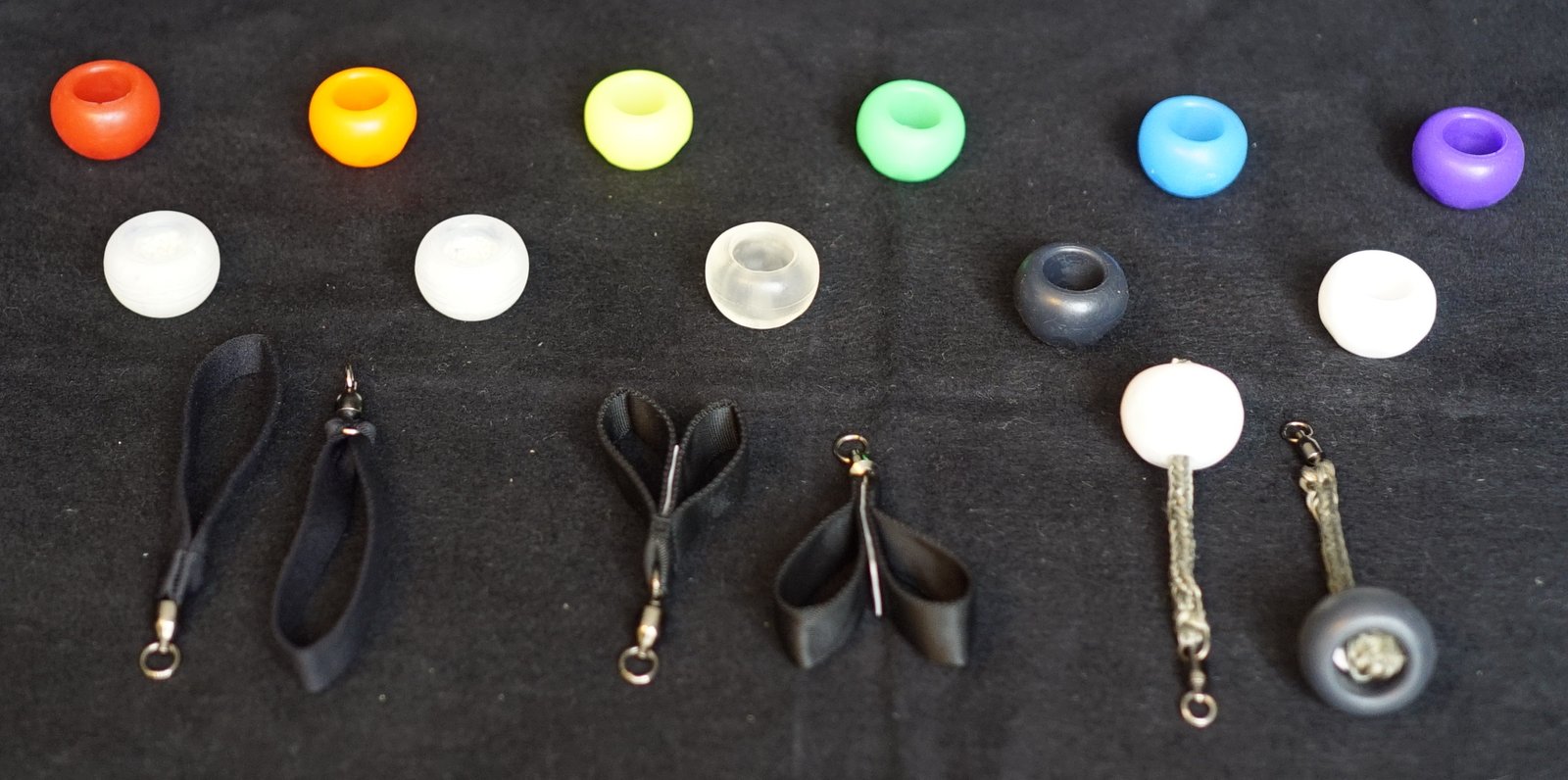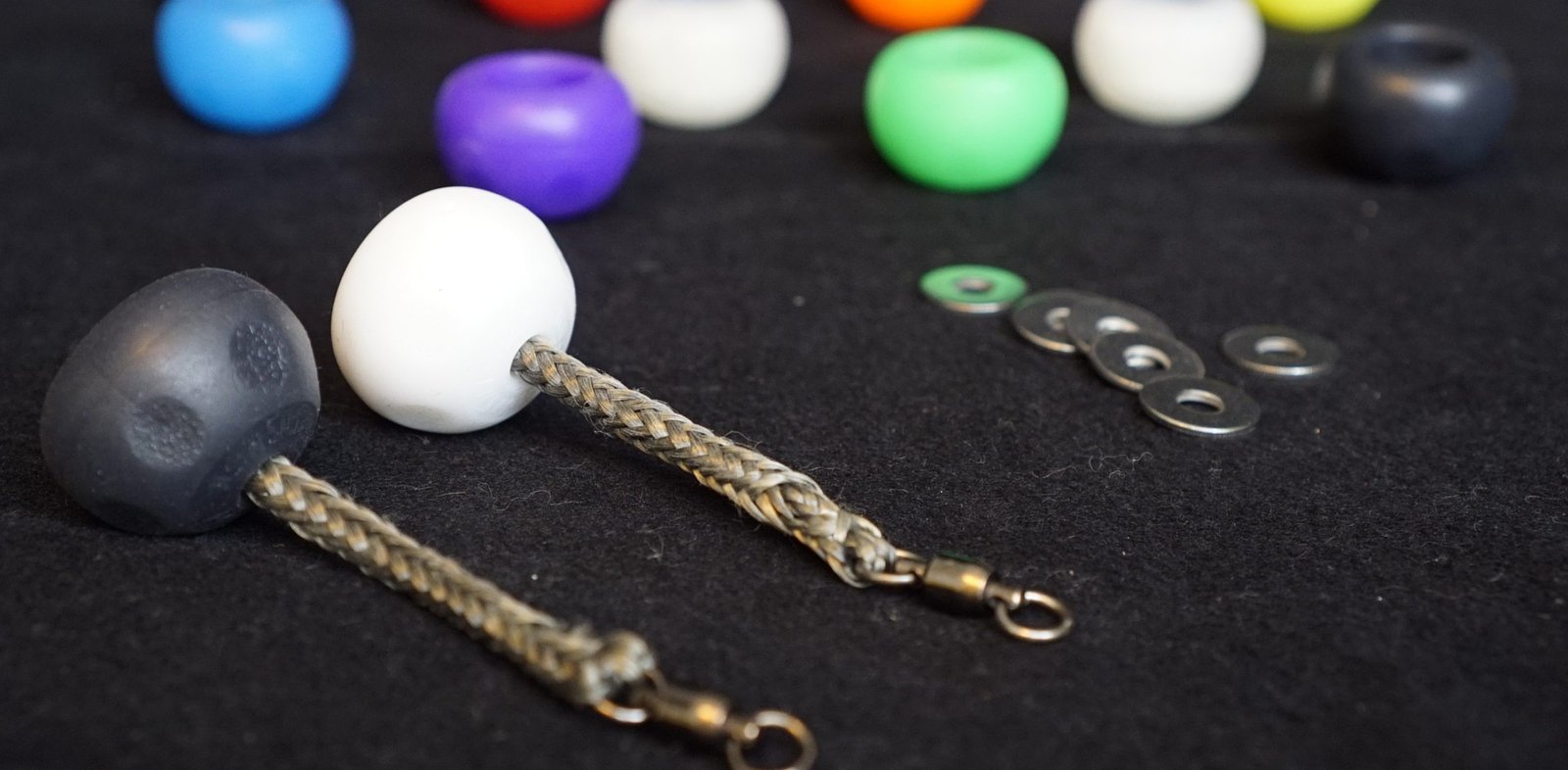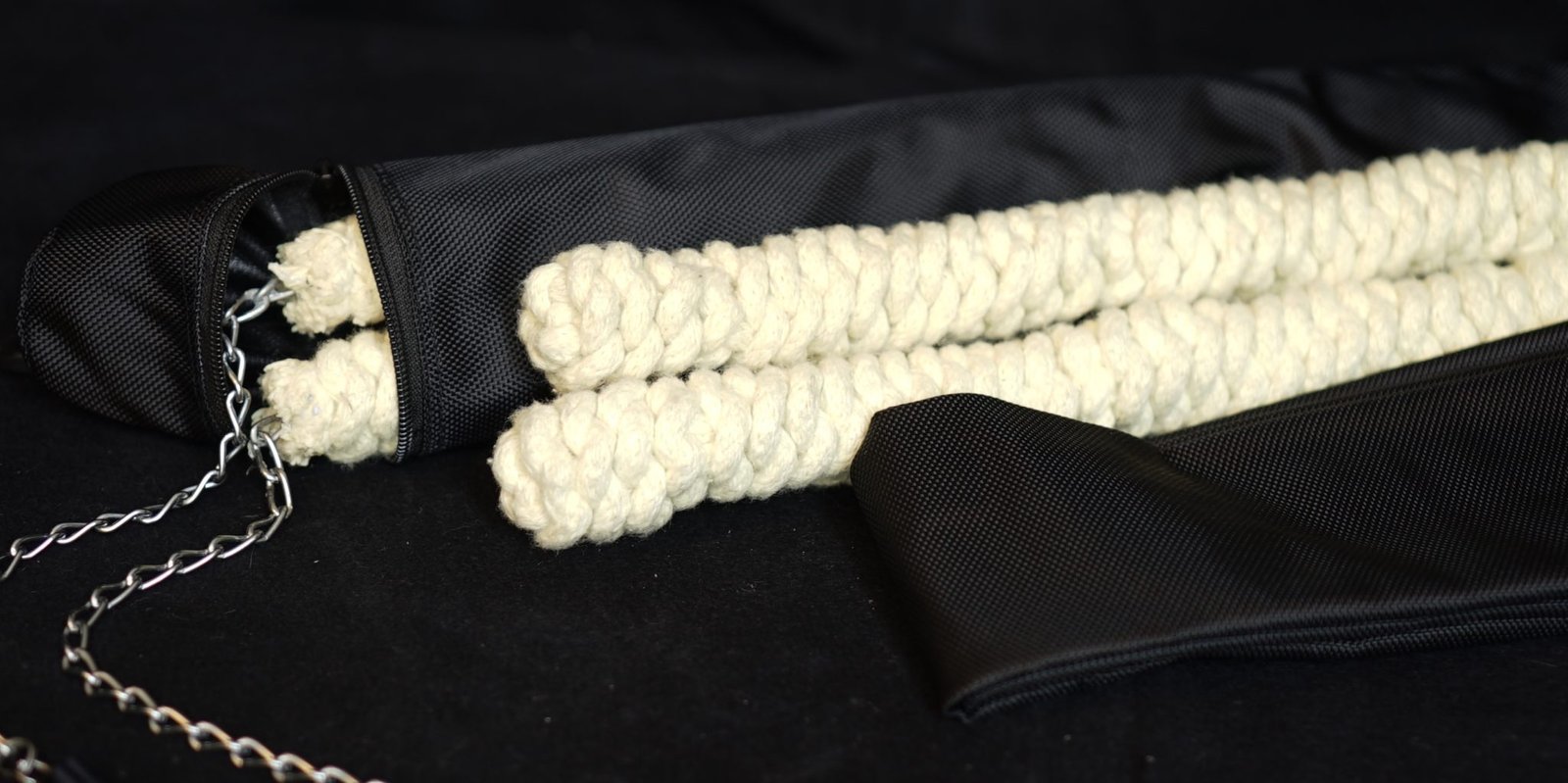 Custom-Built Pro Fire Ropes
Choose the fire rope specs which are right for you! Use our order form at the bottom of this page to see options for size, length & handle type.
Longer Burn Time:
Many fire ropes are made with a single length of kevlar rope. The reason why the flame doesn't last is due to wind exposure across the entire surface of the wick- the air easily consumes the fuel and diminishes the flame. Our weave provides a varied surface, allowing the flame to hide in pockets.
Bigger & Brighter Flame:
Our Ropes soak up much more fuel than average ropes and boast a bigger and brighter flame with longer burn time.
Bendable Length:
Our weave is bendable, unlike most rope designs. This makes planes and stalling much more comfortable (think led poi vs led poi sticks). It's so bendy, you can even do spiral wraps (gloves recommended).
Long life:
Traditional fire rope designs have a short lifetime. After several burns, the burn-time decreases, the edges become charred and the wick may begin cracking and fraying. Our fire ropes have a much longer lifetime.
Our Standard Fire Ropes are ideal for both regular and fast spinning.  They draw beautiful patterns in the air with a solid, bright flame and generous burn time.  We offer two diameters of weaved rope wick, 6mm (1/4″) for light-weight, fast spinning or 9mm (3/8″) for a bigger impact.
Our Pro Fire Ropes retail for 95€-175€.  Detailed info on pricing may be found in the order form at the bottom of this page.
We are based in FRANCE.  Shipping costs are 8€ for rope shipments within France, 16€ within Europe and 30€ for international rope shipments.
All orders are custom. Once you've submitted the form, we'll contact you within 3 business days to confirm your desired specifications and supply you with an estimated delivery date. Once these are confirmed, we'll send you an invoice. Delivery time is typically less than 2 weeks depending upon our current performance & teaching schedule.  If you need your props quickly, feel free to contact us to inquire about possible delivery time.
Please complete the order form with as much info as possible. If you are unsure about any specifications, have questions or comments, please include a message.
Inspiration & the first specs for this design came from Dan & Steph of Spark Fire Dance!  Thanks!!!
HOW TO DECIDE HANDLE TYPE:
Double Loop Handles:  The double finger loop is made so that one finger is inserted into each loop. This is the finger loop style we recommend for beginners.
Single Loop Handles:  The single finger loop is made so the loop can be folded over and will cinch down between your fingers. This makes for a very secure grip. The faster you spin the tighter the grip pulls on your fingers. Many people prefer this grip as it feels more secure.
Pomgrip Handles:  We import these & fit them out with washer(s), technora rope & a swivel.  They have a great feel!
HOW HANDLE TYPE AFFECTS TOTAL LENGTH:
-10 %    Order 2 or more props with the exact same dimensions
INSTRUCTIONAL VIDEO SERIES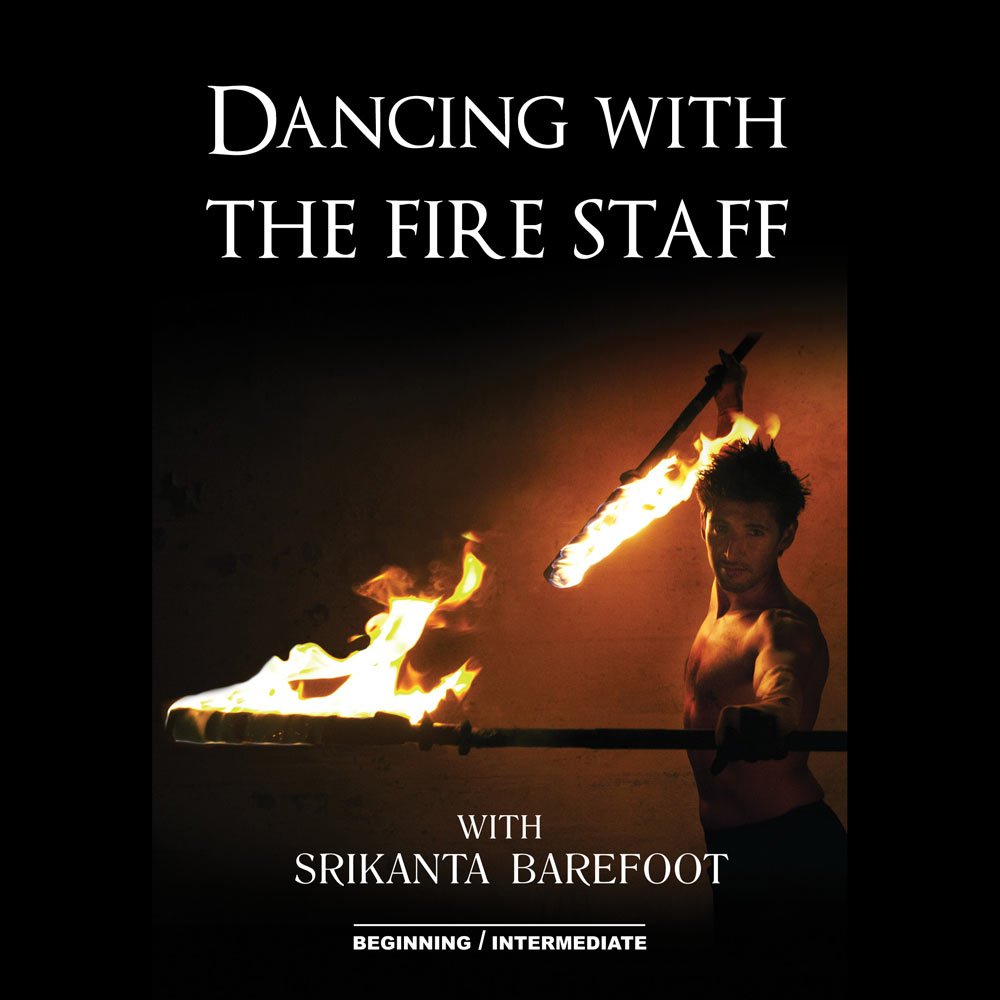 Learn to fire dance with ex Cirque du Soleil Fire Dancer Srikanta Barefoot. Over 165 minutes of video! Instruction, inspiration and fun! Learn More…
5% DISCOUNT ON PYROTERRA LIGHTTOYS: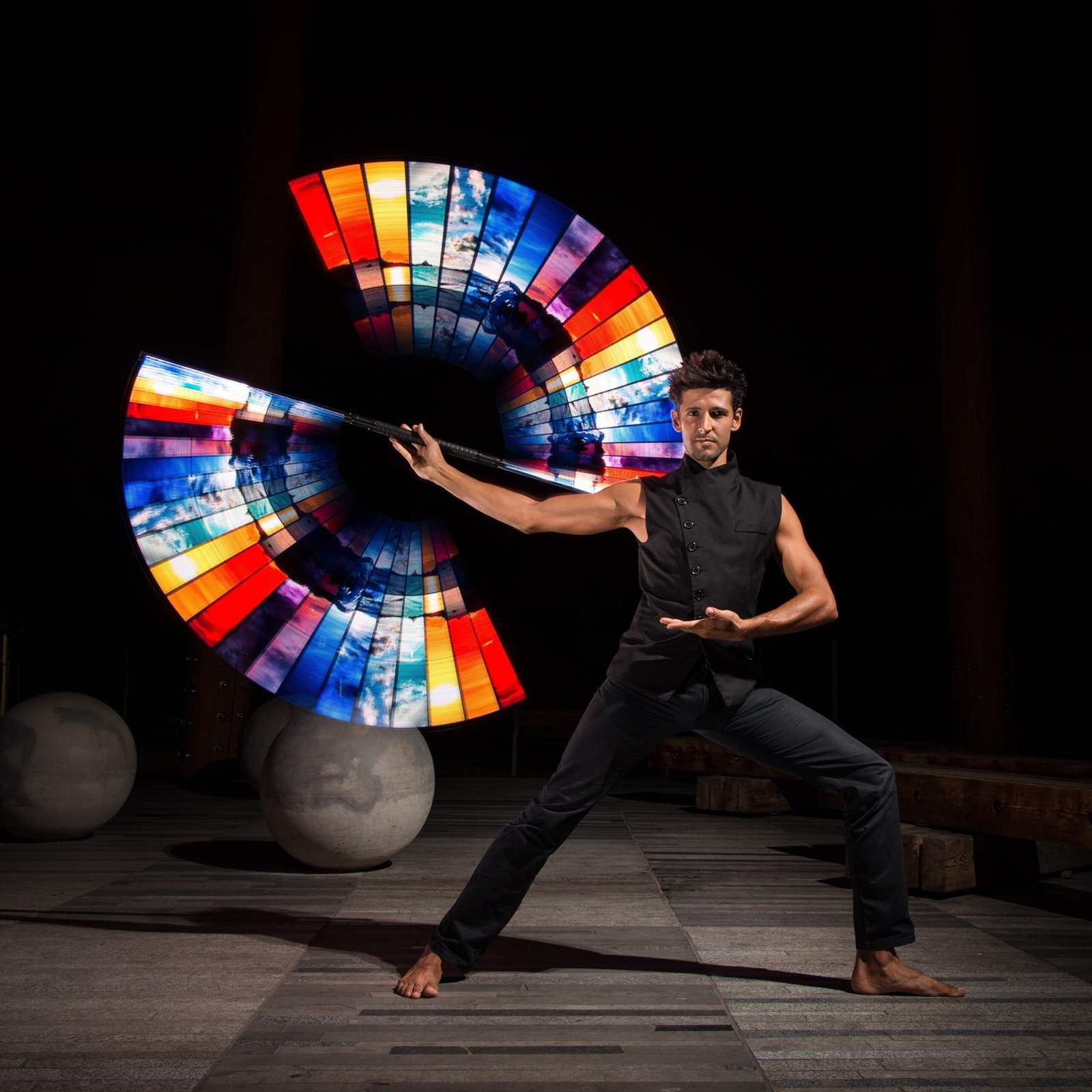 We highly recommend Lighttoys LED Props & Visual Poi. For a 5% discount, visit the Lighttoys website & use our lighttoys promo code: fusionartsandlighttoysrullezz