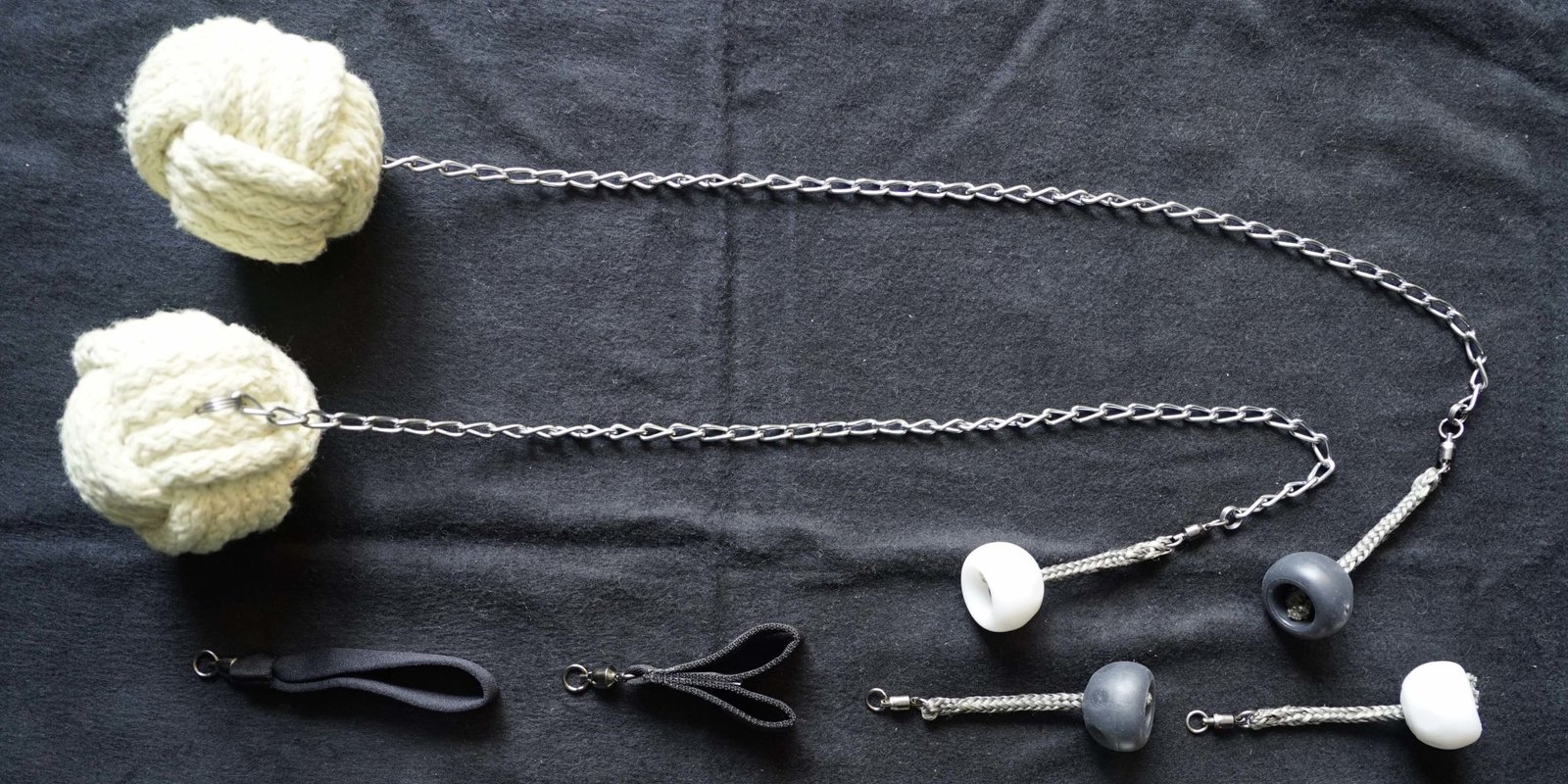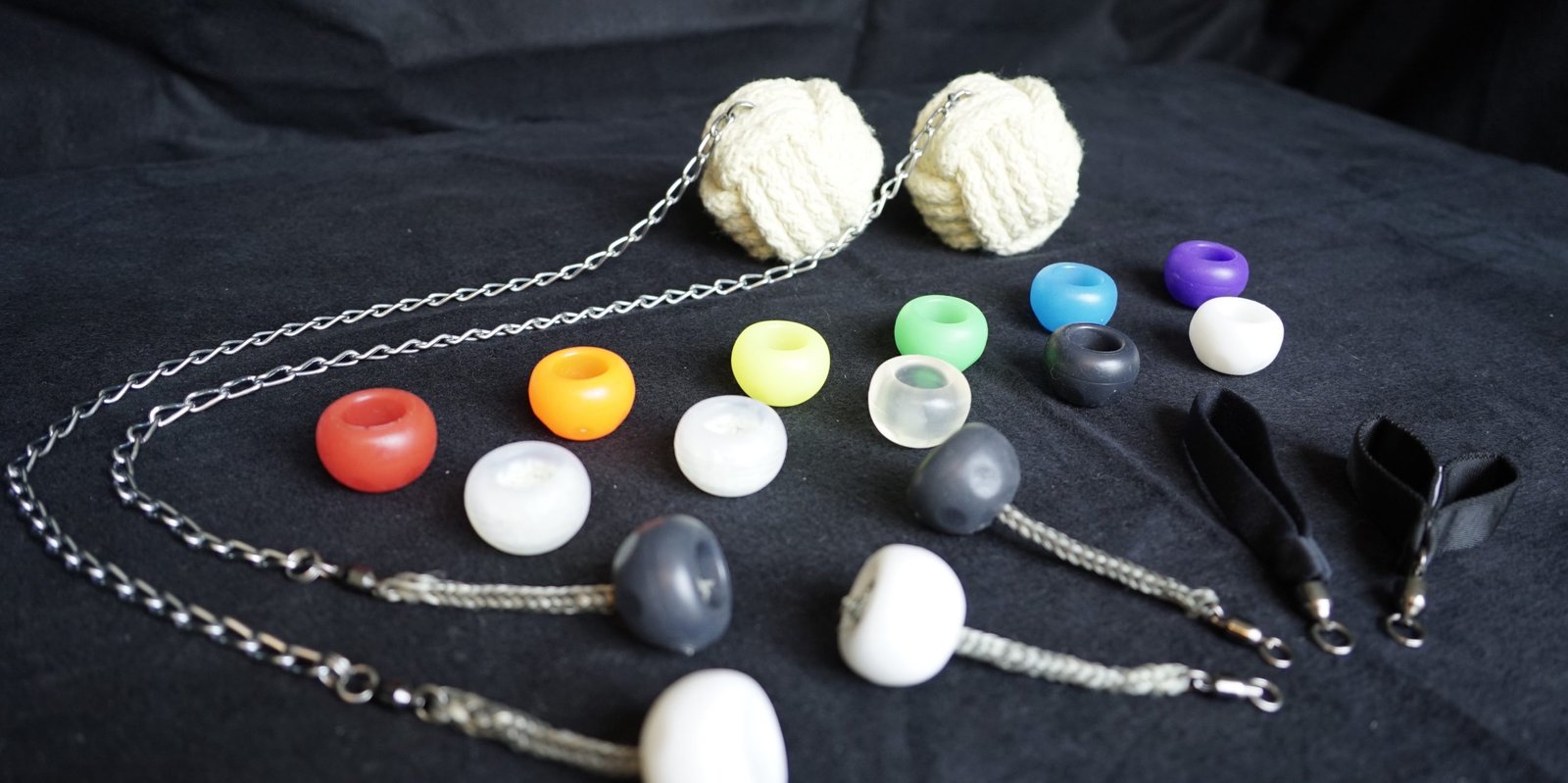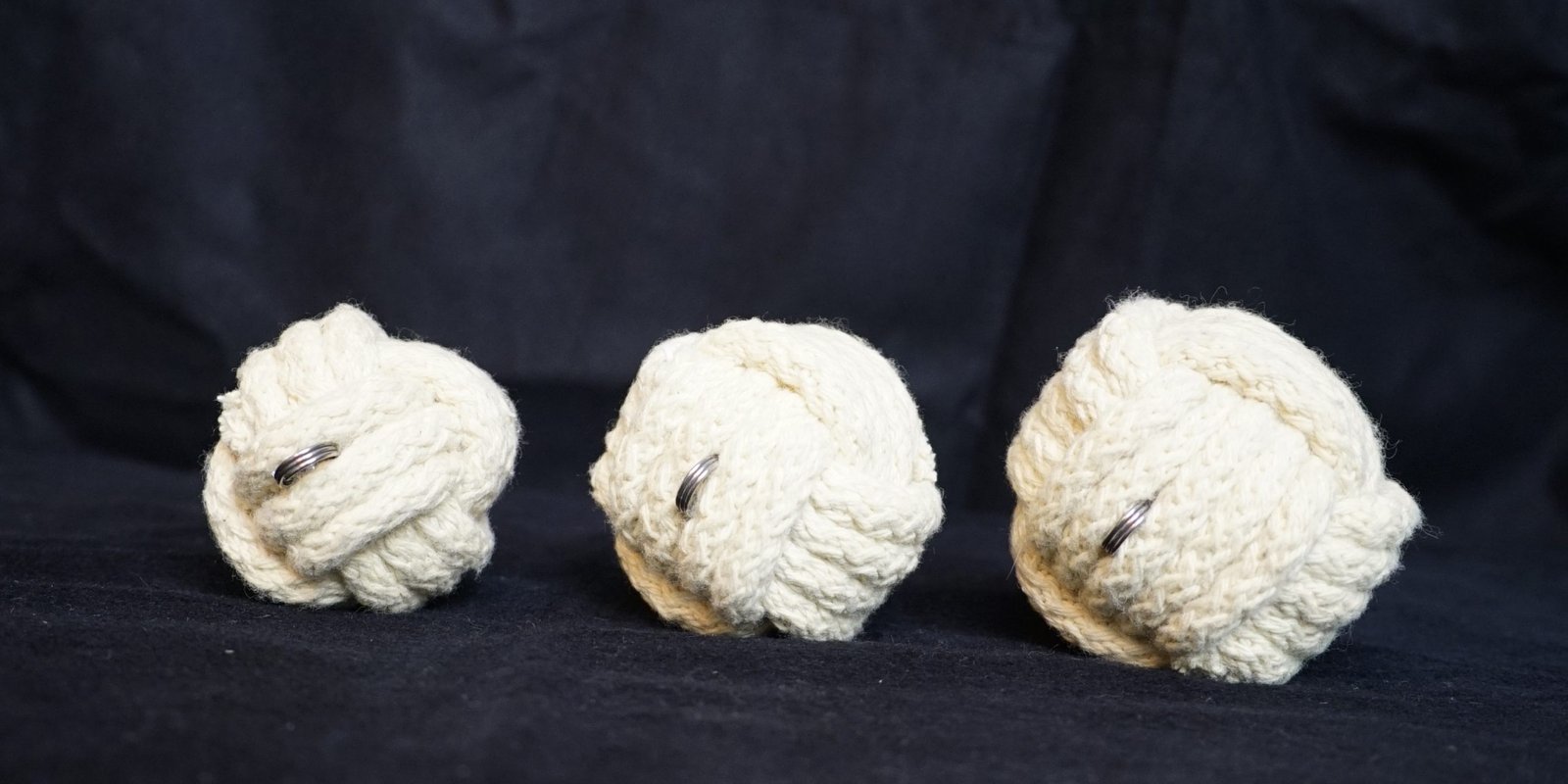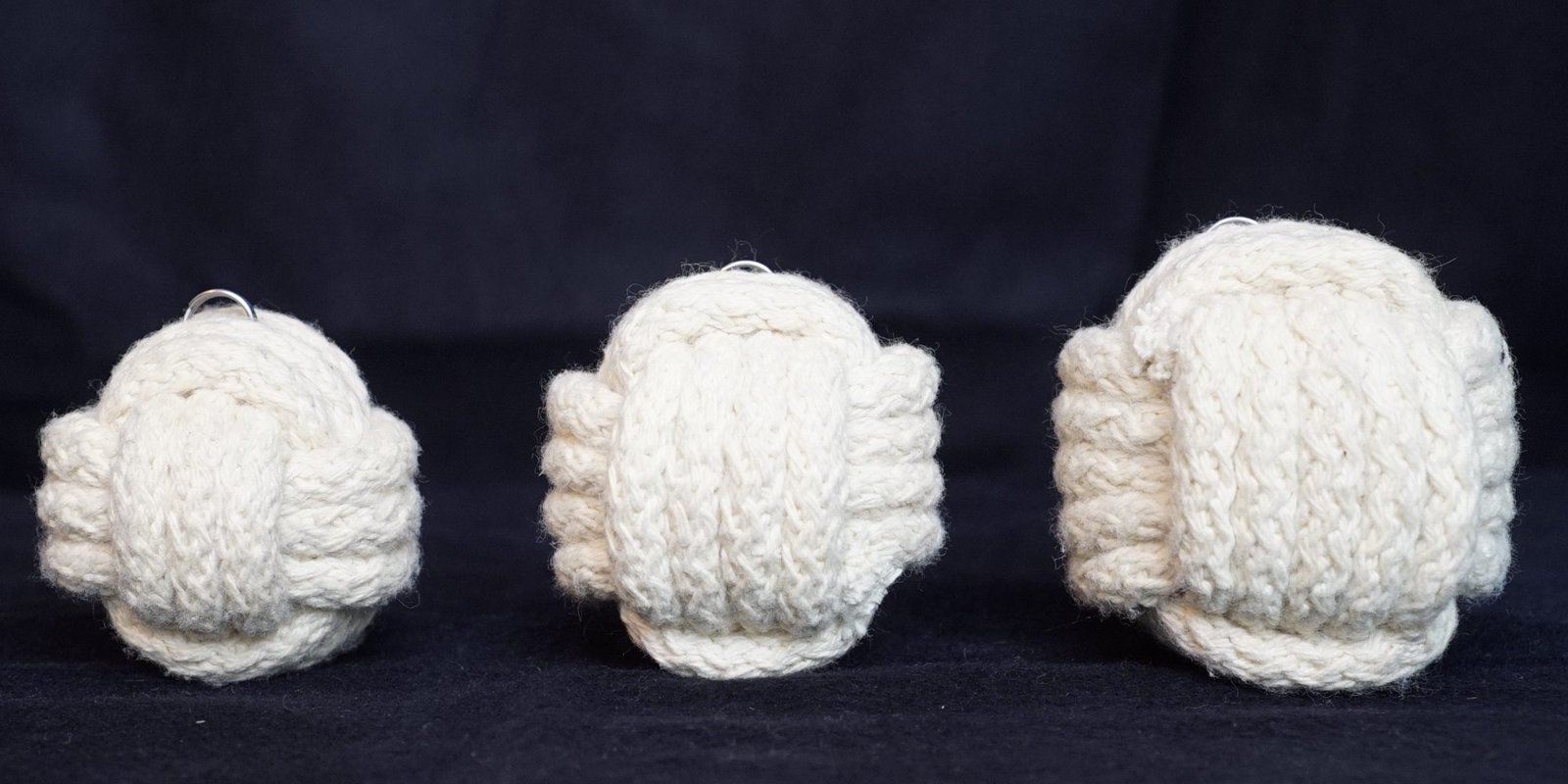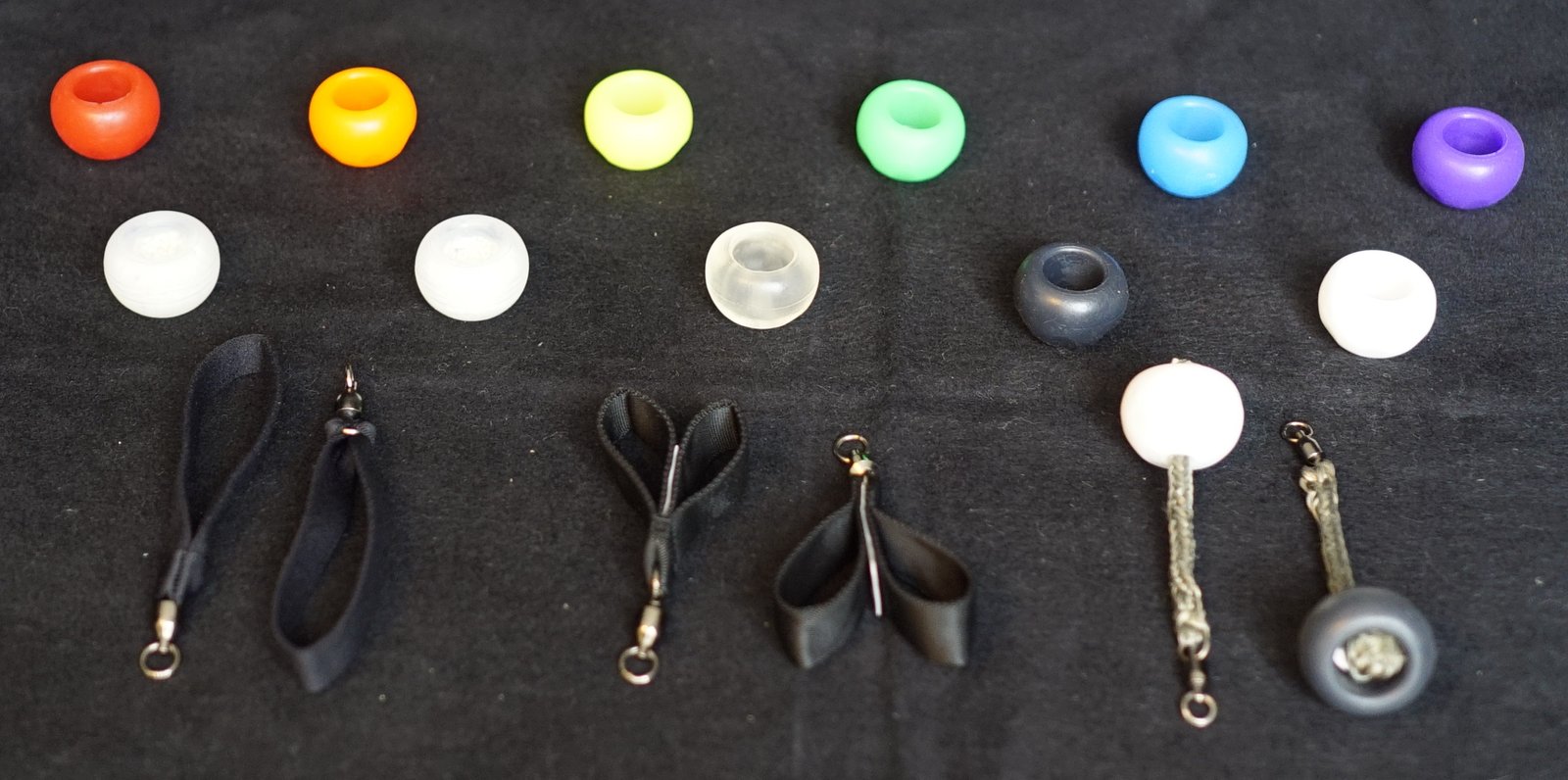 Custom Built Pro Fire Poi
Choose the fire poi specs which are right for you!  We offer three sizes of monkey-fist poi-heads & multiple handle options including the newly popular pomgrip-technora handles.  Use our order form at the bottom of this page to see options for size, length & handle type.
Sleek Design:
The monkey-fist poi-heads form perfect flaming circles & feel a lot like contact poi.
Minimal Metal Hardware:
We import special metal pieces which maximise strength & durability while minimising overall surface area. This means there is less risk of metal burns & more focus on the fire itself (rather than the clumsy metal hardware found in most fire poi designs).
Longer Burn Time + Brighter Flames:
Many fire poi are made with wick which simply doesn't perform as well as the knit rope wick we use.  We've tested burn-time & life-span of different wick types for years (including tape wicks and the type of rope wick typically used in monkey fist poi).  The knit-rope wick soaks up much more fuel than other types of rope wick resulting in longer burn time & bigger/ brighter flames.
Pro Pomgrip Handle Options
We import pomgrip handles & fit them out with washers, technora & swivels. Whether you are looking to perfect your tosses & contact moves or allow for easy transitions in your act, you will love the feel of these custom handles!
Our Fire Poi are competitively priced & depend on which size of monkey-fist poi-head you prefer: 69€ for small, 79€ for medium & 89€ for large.  Find detailed info on pricing in the order form below.
We are based in FRANCE.  Shipping costs are 8€ for poi shipments within France, 16€ within Europe and 30€ for international poi shipments.
All orders are custom. Once you've submitted the form (at the bottom of the page), we'll contact you within 3 business days to confirm your desired specifications and supply you with an estimated delivery date. Once these are confirmed, we'll send you an invoice. Delivery time is typically within 2 weeks depending upon our current performance & teaching schedule.
Please complete the order form with as much info as possible. If you are unsure about any specifications, have questions or comments, please include a message.
Choosing Fire Poi which are right for you:
Choosing the right specs for your fire poi is important.  After all, why buy custom made fire poi unless it's to give you the exact right fit & feel?  The order form below will present you with many options for size, length, handle type etc.  In addition to the tips we've listed below, you can read Srikanta's blog on how to choose the right fire poi for you.   If in the end, you still have questions, don't hesitate to contact us.
HOW TO CHOOSE POI LENGTH:
We measure the length of the poi from knuckles to the end of the wick. Most people prefer a length that will not touch the ground when spinning. With your hands in a fist at your side and knees slightly bent, the poi wick should be a couple of inches above the ground. This measurement is best taken from an existing set of poi, but can be estimated – most common length is 60-66cm (24-26″).
HOW TO CHOOSE HANDLE TYPE:
Double Loop Handles:  The double finger loop is made so that one finger is inserted into each loop. This is the finger loop style we recommend for beginners.
Single Loop Handles:  The single finger loop is made so the loop can be folded over and will cinch down between your fingers. This makes for a very secure grip. The faster you spin the tighter the grip pulls on your fingers. Many people prefer this grip as it feels more secure.
Pomgrip Handles:  We import these & fit them out with washer(s), technora rope & a swivel.  They have a great feel!
HOW HANDLE TYPE AFFECTS TOTAL LENGTH:
Please click here for more info
-10 %    Order 2 or more props with the exact same dimensions
INSTRUCTIONAL VIDEO SERIES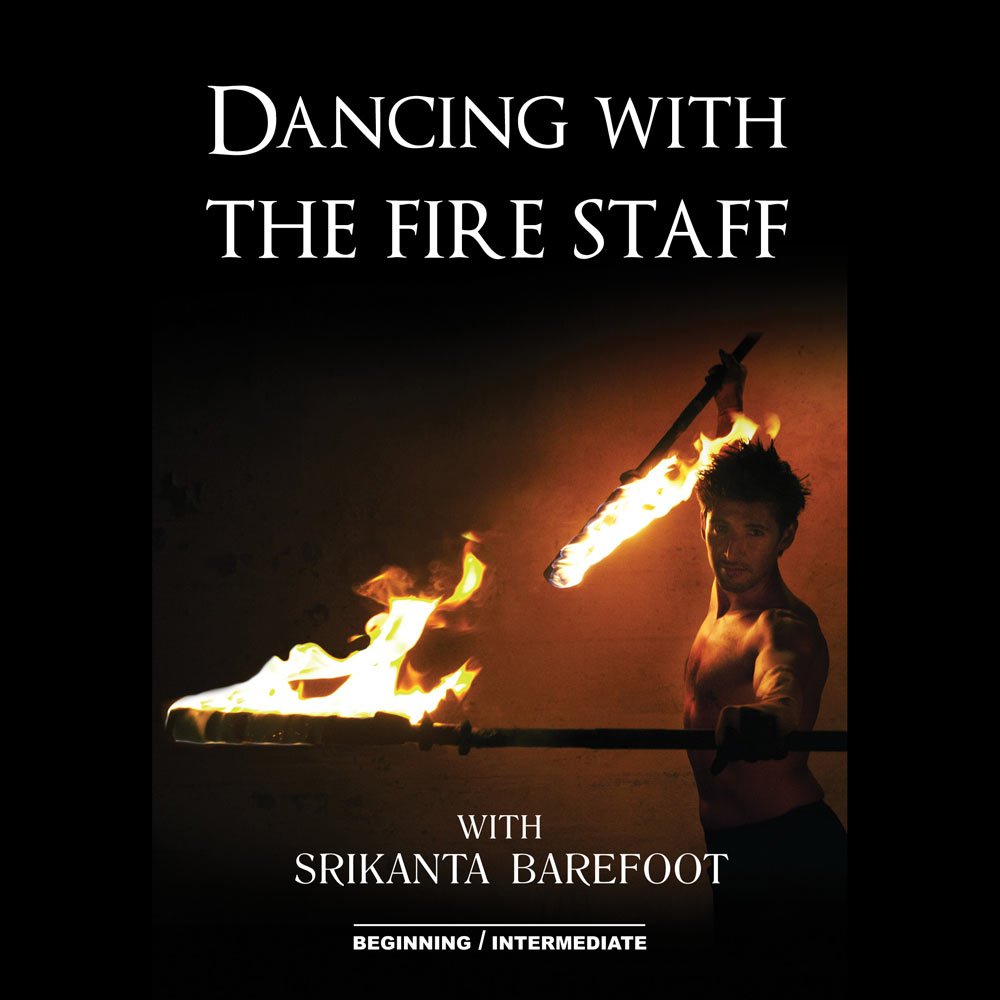 Learn to fire dance with ex Cirque du Soleil Fire Dancer Srikanta Barefoot. Over 165 minutes of video! Instruction, inspiration and fun! Learn More…
5% DISCOUNT ON PYROTERRA LIGHTTOYS: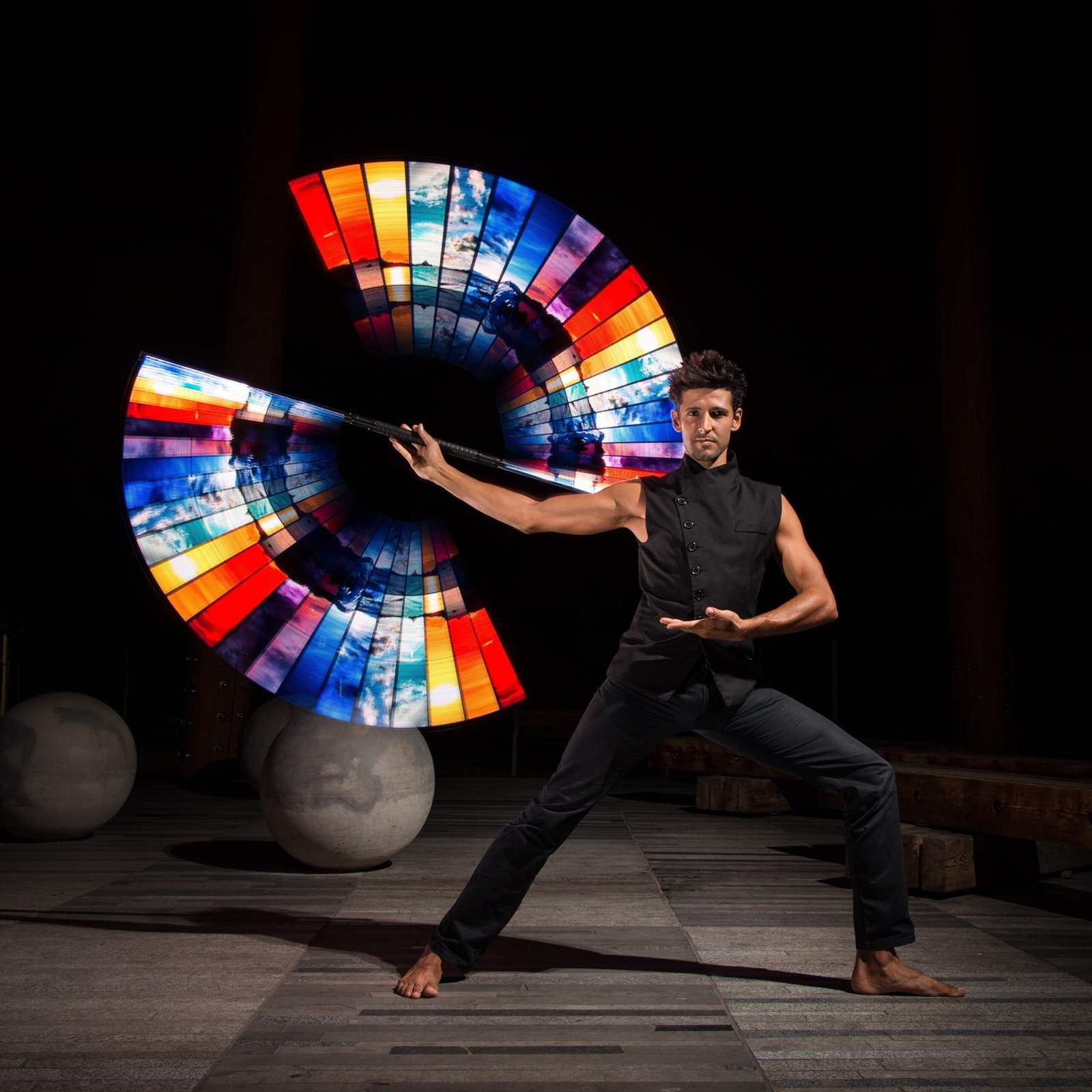 We highly recommend Lighttoys LED Props & Visual Poi. For a 5% discount, visit the Lighttoys website & use our lighttoys promo code: fusionartsandlighttoysrullezz